Since 1975 – Proudly Made in the USA
Noel Mendoza is authorized by Ray Schuler's wife, Catherine Schuler, to use her late husband's company name and innovative joint technology in his cues.
See Why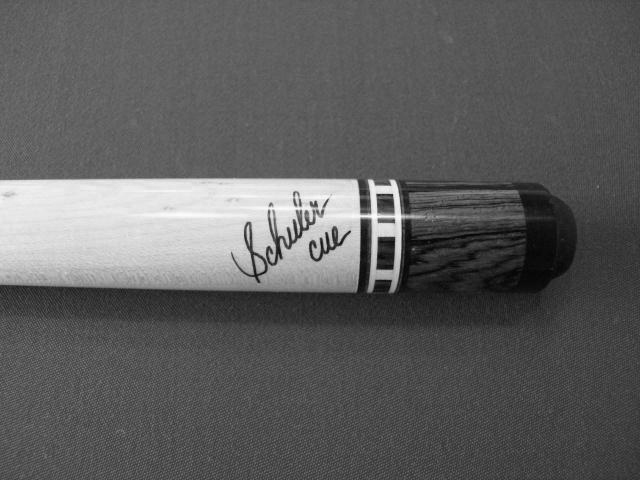 The finest hitting cue in pool and carom billiards. Each one is proudly made in the USA.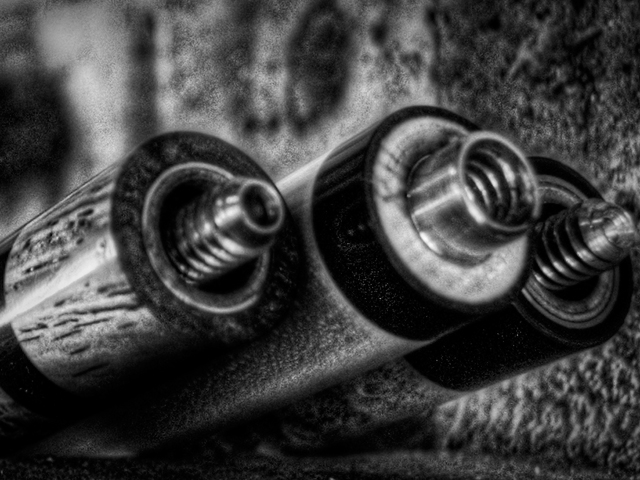 Schuler shafts are produced in a Constant and Professional taper. Special requests accepted.
Order Your Custom Schuler Cue Today
Made in the USA
FREE SHIPPING for individual buyers in the lower 48 states!
Looks gorgeous!!!! Wowww and the new shaft looking cool! Hey Noel. Just got the package and tried it. So far so good! I will give you more feedback. I know it's not necessary but just wanted to say how I'm satisfied with this! — Joseph Yun
Need a cue? Do you want a one of a kind? Well if you do, why don't you get a custom built Schuler cue? These are all hand made by Noel Mendoza from Chicago, Illinois. He can make what you want and how you want it with the famous Schuler joint. This joint is a piloted shaft that sinks down inside the butt to give it the most sturdy joint made. He specializes in building 3-cushion billiard cues, but he can also build you that Carbon Fiber shaft or a low deflection shaft. — Billy Bailey
I received the cue today and was able to use it for 2 days before I had work on my eyes, it is a beauty and plays well, keep up the good work! — Lance Curtis
Contact Noel